BOOK YOUR SPEED BOAT ADVENTURE
TODAY!
Payment :
20 % deposit is required at the time of the booking for each charter requested . Seven Marine Charters will reserve your boat charter once payment has been received. It is not possible to reserve seats without deposit. The deposit can be paid by Paypal or Credit Card online. The deposit invoice will made and send to the client by booking, when Seven Marine Charters will receive the payment, will send the final confirmation to the guest.
For charters to Anguilla and St Barths valid passports required by authorities and the clearance and custom fees will be collected by boarding and they are not included in the invoice for the charter reserved.
---
Booking Cancellation:
It is only possible to cancel or transfer deposit for scheduled day trips if Seven Marine Charters are given 48 hours. If the date of charter is transferred to another date is subject to availability. Weather and Ocean conditions can change very quickly and in the event of not being able to leave the marina, a full refund will be offered via the method of payment or place of purchase less the Paypal or CC fees This also applies to other reason for Seven Marine Charters having to cancel such as engine failure.
---
All our skippers have authority to terminate any cruise before or during the scheduled cruise if the behavior of passengers poses any risk to their own safety, the safety of the boat or other charter guests. No refund will be issued to anyone directly involved, however, a complimentary ticket for other passengers will be offered for another scheduled boat trip.
Agreement:
Your "Seven Marine" power boat is booked for the agreed duration at the agreed price. If late guests delay the departure of your charter, the boat will return to the quayside at the scheduled time, regardless of actual cruise time.
---
Seven Marine Charters reserves the right to refuse carriage of anyone and the right to terminate or vary the charter for whatever reason. We always try our best to give you a ride whenever possible, however safety is paramount and if we cannot do so, you will be able to use the boat as a moored venue and we will refund 25% of the hire charge. As a good will gesture, we will provide complimentary vouchers for all guests to join us on a Seven Marine Charter tour when the conditions have improved.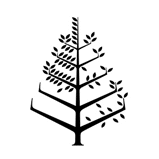 Four Seasons Resort and Residences Anguilla invites you to make yourself at home in 166 villas and resort accommodations.
PRIVATE AIRPORT TRANSFERS

For your convinient airport connection Arrive or depart St.Barth in style. Enjoy your first glimpse of the island by water.

24/24 Service call +590 690 755 988